The story of Millennium Forms founder Walter Hauk reads like a classic tale of the American Dream – but one that is uniquely his own. German-born Hauk moved to the United States in 1956, where, after a two-year tour of duty in the US Army, he attended Fenn College and the Cleveland Institute of Art. It was in later selling brass and aluminum where he arrived at his final calling – the world of stainless steel. Through his hard work and determination, Walter became founder and managing partner of Combined Metals/Elgiloy, a stainless service center, as well as a nickel alloys and stainless specialty mill in the Chicago area. He managed and operated both companies for nearly 30 years.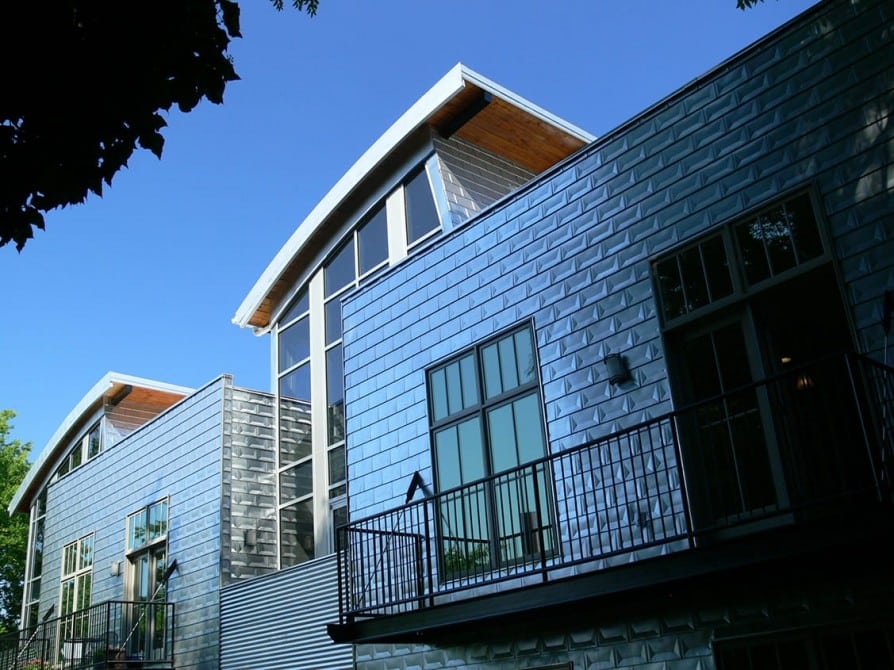 DRIVEN BY
POSITIVE ENERGY
Creativity and innovation are key to Walter's story, but so is good humor in the face of adversity. Take for example, the time disaster struck just as he was in the process of opening a brand-new stainless-steel mill in Chicago. As the new high-voltage machines in the plant were being calibrated, a short in the system caused a shock that sent the machine operator flying from his seat, hair smoking and literally standing on end. After seeing his entire investment destroyed in a matter of seconds, Walter was known to ask, "are you alright, Sparky?" assuring that the operator was ok. It's that kind of spirit – even when faced with a major setback – that has defined Walter's humor and character in the successes that followed.
By 2001, having sold his share of the firms, but not quite ready to retire, Walter was approached by Walt Disney for a colored stainless steel project at Disney's Epcot Center. While that project never came to fruition, he knew that others surely would – seeing a great opportunity in the marketplace. Through his advancements in coloring stainless steel using Light Interference Color, Walter founded Millennium Tiles LLC.
A LEADER IN COLORED
METALS AND MORE
Through the years, Millennium Forms has completed countless projects throughout the world. From single family residential homes, to public sculptures, to college arenas ­– we have done it all. As the size of our projects have increased, so have customer requests, shifting our focus from merely stamped tiles to custom large-scale panel systems. To reflect this change in our offerings, we changed our company name from Millennium Tiles to Millennium Forms. With colored stainless steel still at our core, Millennium Forms now also offers alternative materials, such as ZALMAG®, anodized aluminum and other exotic metals. Today, Millennium Forms thrives under the watchful eye of Walter Hauk – a small company with the big imagination and can-do attitude of the man himself. Our manufacturing facility and sales office are centrally located in Elkhorn, WI, midway between Chicago and Milwaukee. The family atmosphere of our talented, dynamic team is apparent from the moment you walk in the door. Contact us and see for yourself.