Children's STAR & Developmental Center
Children's STAR & Development – West Des Moines, IA
The Blank Children's STAR & Developmental Center and Unity Point Health is a state-of-the-art facility in West Des Moines, IA catering to the youth in the community. This center is paving the way for the future and is a safe place to help children in need.
The Blank Children's STAR & Development Center offers help to children who have been victims of abuse, exposed to drugs, in foster care system, and need extra help and support. This Center is a key resource of the community to helping the youth in some of the most difficult positions. We are proud to be a part of such organizations that are giving back to the community and helping young men and women with all the support they need.
*Hover and click to enlarge images 
INVISION architects chose bright and playful colors to give this facility the extra shine it deserves. The colorful stainless steel tiles change colors from blue to green as you walk around the building and as the light angles shift throughout the day.
Project Details
Architect: INVISION Architecture
Product: Large Flat Tile
Material: 304 Stainless Steel – LIC
Color/Finish: LIC Blue Green Bright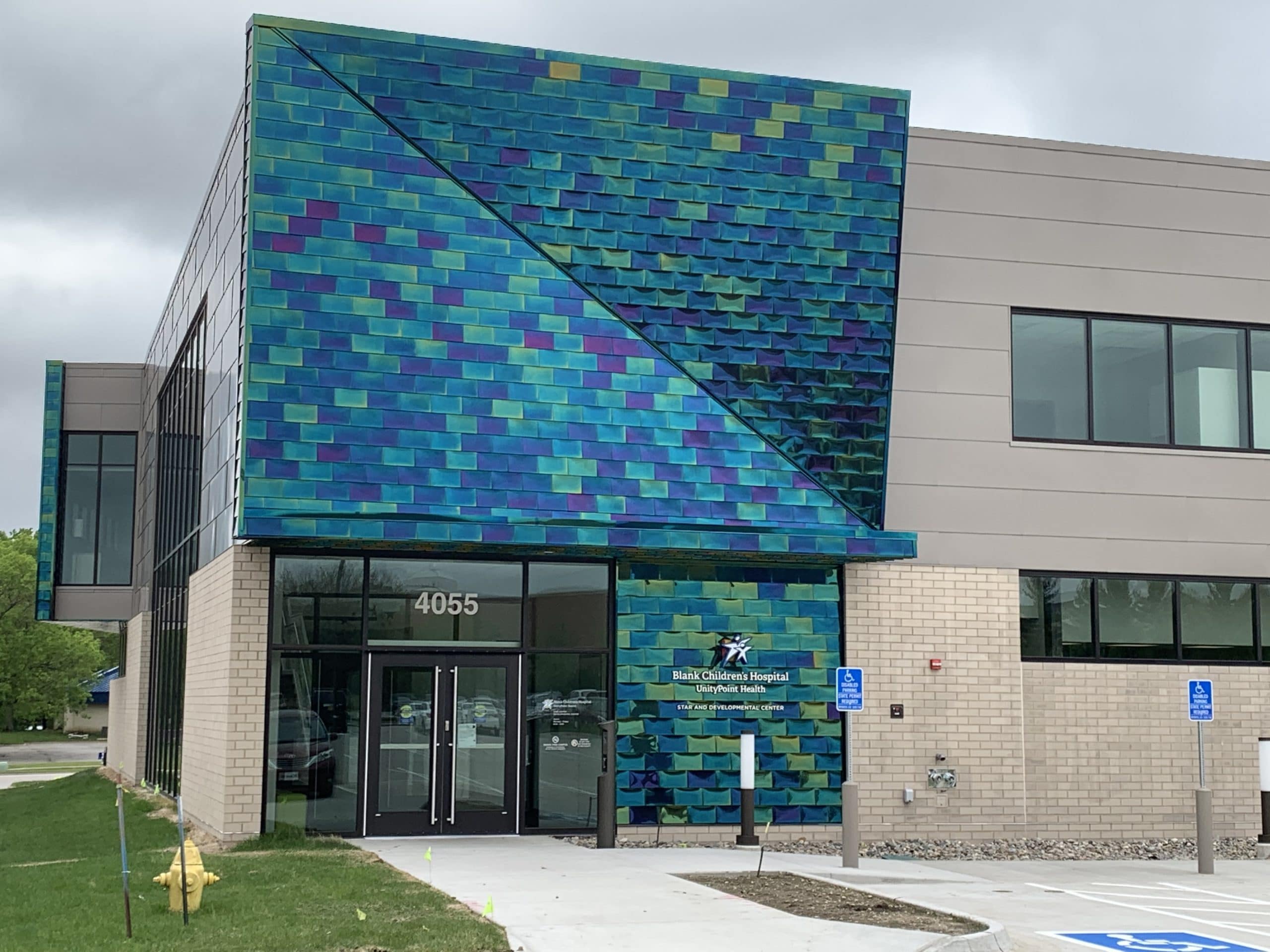 Related Project Spotlights